– Spray Skin is technology of spraying a high-quality face polyurethane coating (artificial leather) with a film thickness of 0.8 mm with various color solutions.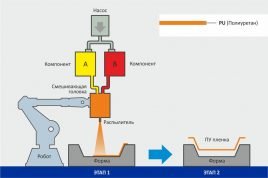 Spray Skin process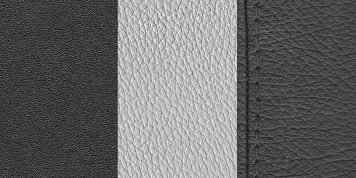 Variants of embossment on the part front surface
Application:
Interior parts face surface – instrument panel, upholstery (door /pillar trim), instrument panel console, floor mats, frontend insulation, etc.
Advantages:
Wide opportunities of design;
«Soft touch» effect;
Various color solutions;
UV resistance;
Wear and tear resistance;
High indicators of physical and mechanical characteristics (elongation, breaking load, etc.);
Alternative to vacuum forming of the product face surface;
Not very high level of investments in production preparation;
Project start up from 3 months.