– IMC (In Mould Coating) ) – technology, in which the application of
protective-decorative coatings (paints) occurs on the surface of the mold.
Further manufacture of composite parts is possible when combined with the technology of Spray Skin, RRIM.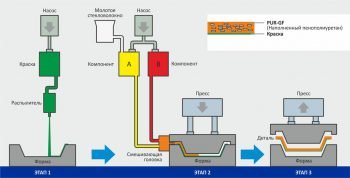 IMC+RRIM process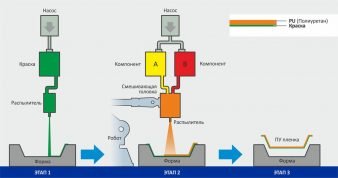 IMC+Spray Skin process



Variants of manufactured products
Application:
Advantages:
Any color solutions;
Low gloss level;
Resistance to scratches;
Resistance to UV rays;
High resistance to wear and tear;
High resistance to solvents;
Not very high level of investments in press forms;
Project start up from 3 months.