– OOO PC Selesta main priority is protection of employees' life and health, as well as ensuring safe working conditions at their workplaces.
In accordance with the Labor Code of the Russian Federation, in order to ensure safe working conditions, OOO PC Selesta established a labor protection management system (OSH) and also the OSH Regulation management system was developed and put into effect.
The OSH Regulation establishes general requirements for the organization of labor protection measures on the basis of regulatory documents, principles and management methods aimed at improving labor protection activities, the policy of OOO PC Selesta regarding labor protection.
In 2017 OOO PC Selesta was included in Nizhny Novgorod Unified Register of employers, which guaranteed employees' labor right. OOO PC Selesta was awarded with a Certificate of trust to the employer.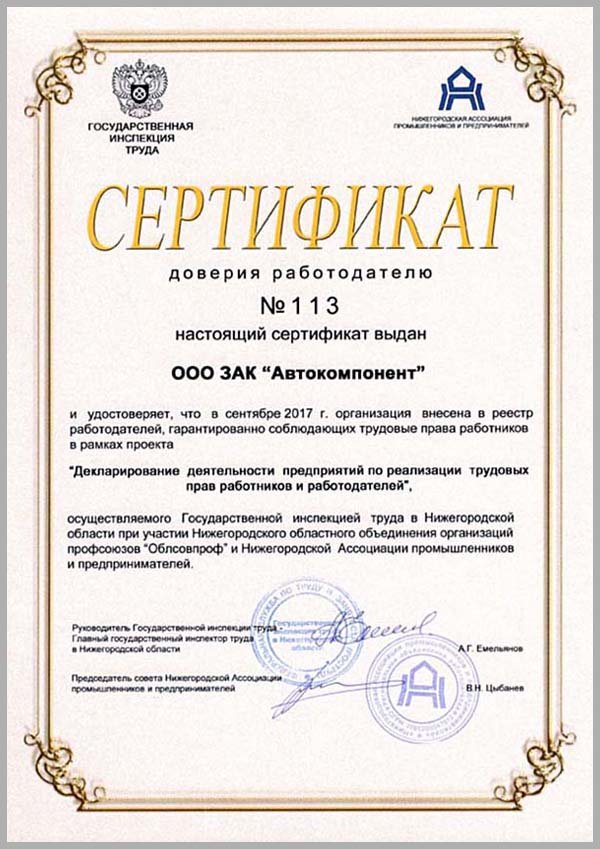 The results of a special assessment of working conditions, in accordance with the requirements of Federal Law No. 426 of December 28, 2013.